The Black Widow

Nope, definitely NOT a trickkite that Black Widow from HQ !
Something for some workout ... flies in medium winds and is fine with just straights and loops.
Very interesting batten system and lost of reinforcement and mylar, and not the whimpy kind!

Wingspan: 210 cm, Height: 95 cm, Keel length: 70 cm, Weight: 370 gr.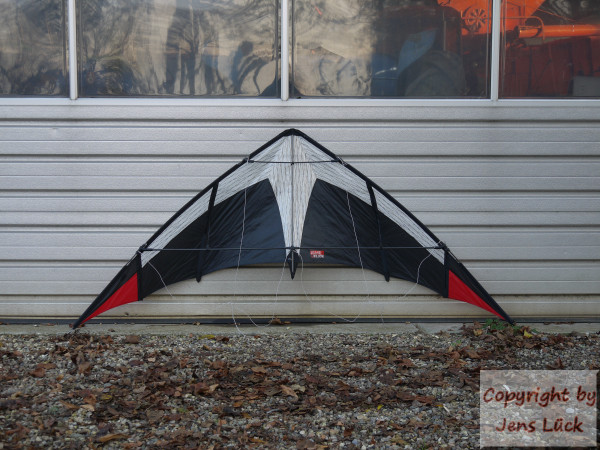 ---
www.toryu.de