The EOL

Yes ... EOL stand for "End Of the Line", a kite made by a friend of mine, nicknamed "Ulzburger" after the town he lives in.
This is the end result of a search for his very own design of a trick kite. Later sold semi commercially and nowadays an open source plan. His "successor" is the Return.
A very well balanced kite, capable of doing nearly every trick in the book. Very good trick training kite.

Wingspan: 230 cm, Height: 95 cm, Keel length: 80 cm, Weight: 300 gr.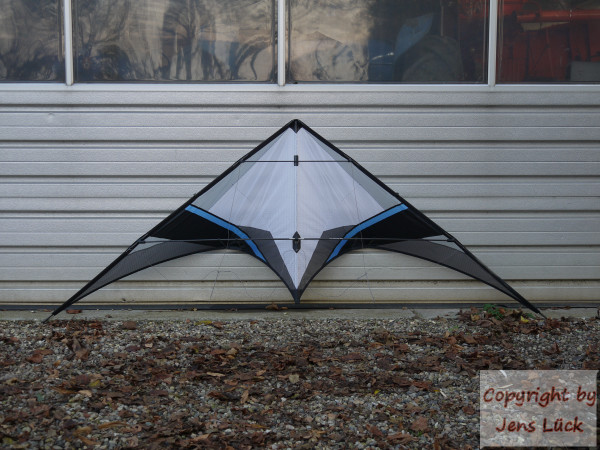 ---
www.toryu.de