The Ice

Nope, not a trick kite!
Small, fast and fun.
Sure, I did tune it, reflection film off, some better standoffs installed and using better line than the "rubber" stuff it comes with it and suddenly you really have a little speeder.
Cheap, fun and nice to fly when trick kiting starts to become work!

Wingspan: 156 cm, Height: 52 cm, Keel length: 45 cm, Weight: 169 gr.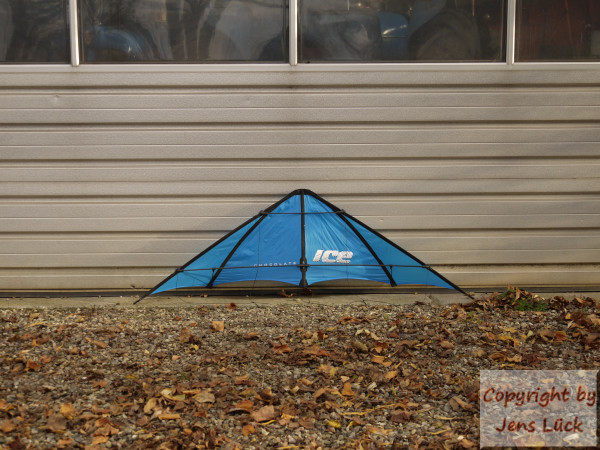 ---
www.toryu.de