The JJF std

Another trick kite from Level One, the Jumping Jack Flash or JJF for short. This is the std version. This kite is still sold in 2020, since 2003!
Had in my best times 4 competition kites (sul, ul, std and a vtd) and 3 other versions. Pretty small, needs small hand movements, but very tricky.
And unbelievable, but true ... this kite too is original ... all original, not even a bridle change!

Wingspan: 205 cm, Height: 93 cm, Keel length: 84 cm, Gewicht: 279 gr.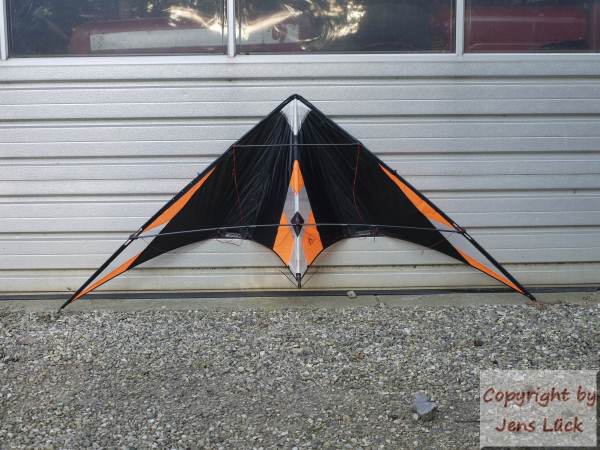 ---
www.toryu.de