The High Level Sundowner

All in all I own 5 High Level from Level One. A sul, a ul, a std and a vtd I used as a competition set for Stack precision and one Sundower

So what is a "Sundowner"? A special ul model with beautiful colors and a print about the Bay Area Sundowners Sport Kite Show Team from San Francisco.
It just flies nice and because of the colors I think it is one or the best looking kite I know of.

Wingspan: 217 cm, Height: 108 cm, Keel length: 100 cm, Weight: 244 gr.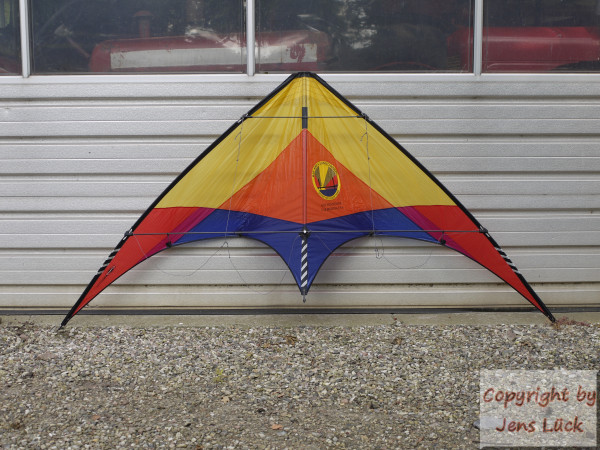 ---
www.toryu.de