The TrickTail std

What can I say about the Tricktail, designed ny Martin Schob? Perhaps that I now have 2, but had about 10 over the years?
That is is a special kite, flies special, wants special inputs and is certainly NOT you typical trick kite?
Or that the do give you that "TrickTail feeling" when you are flying one? Try one, but not only for 10 minutes, but an hour and you'll see what I mean ...

Wingspan: 230 cm, Height: 120 cm, Keel length: 111 cm, Weight: 297 gr.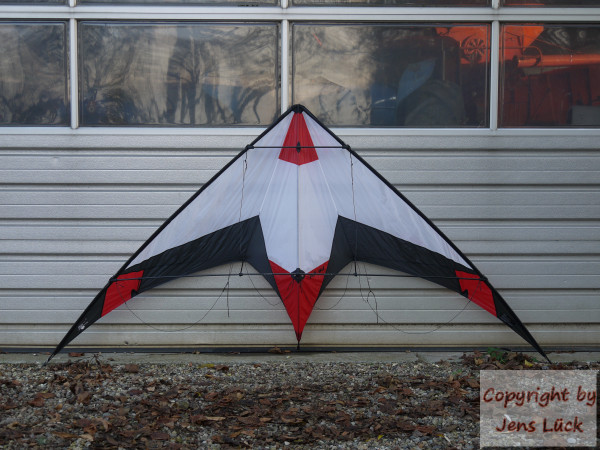 ---
www.toryu.de